We always guarantee one owner at every event!  Plus for all weddings you always get a team of two professionals on your special day which provides you with a backup DJ and allows us to coordinate your ceremony and/or reception.  Using headset communication, we ensure perfect timing of entrances, formalities and coordination so you don't have to worry about a thing.

Relax and enjoy your big day while Affinity For Music takes care of everything! We are your DJ, MC and ceremony/reception coordinator!

Affinity For Music is locally owned and operated in Parker, Colorado, by husband and wife team Tom & Melissa O'Malley.

From the start in 2001, Affinity for Music has had a industry unique approach to event entertainment, sending a DJ/MC Team of TWO to every event.  One of us can control the music while the other coordinates the formalities and checks in with you and your other vendors. This not only ensures perfect coordination of your event, but also provides you with a backup DJ.

"For a successful event, 50% is great music, the other 50% is event flow and professional coordination.  We offer and deliver a unique service for those looking to make one of the most special days in their lives..... truly unforgettable."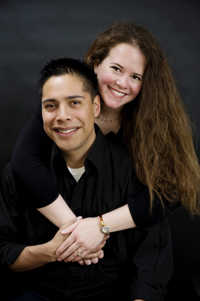 Owner/DJ - Tom has a B.A. in Speech Communication, 19 years as a professional Wedding DJ, and over five years as a professional on-air radio disc jockey.  In 2011, fortune 500 company Intuit ® hired Tom to voice their nationwide customer training videos.  In addition to DJ'ing, Tom was a professional website designer and Website Design Manager.

Owner/DJ - Melissa has a B.A. in English Literature and 12 years as a professional wedding DJ/MC and wedding coordinator.  Melissa has DJ'd/MC'd hundreds of high profile weddings.  Planning, coordinating and executing wedding ceremonies & receptions from all sides, Melissa is the true wedding expert.

Mission Statement

We are dedicated to providing the finest in mobile Denver DJ entertainment to each of our clients through excellence in performance and professionalism. 

We promise to deliver exceptional customer service and performance by exceeding your expectations and making your event unforgettable.

Service area includes the Denver Colorado Metro Area and Denver suburbs such as: Denver, Boulder, Colorado Springs, Fort Collins, Estes Park, Castle Rock, Parker, Lone Tree, Littleton, Highlands Ranch, Lakewood, Aurora, Centennial, Englewood, Golden, Evergreen, Lyons, Sedalia, Elizabeth, Kiowa, Larkspur, Morrison, Arvada, Northglenn, Westminster, Broomfield, Loveland, Genessee and more.

COPYRIGHT © 2012 AFFINITY FOR MUSIC: DENVER DJ.  ALL RIGHTS RESERVED.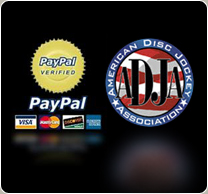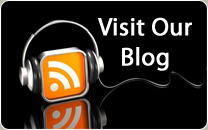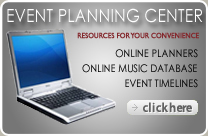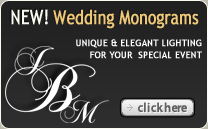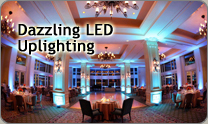 DJ/MC - Micah is a CU Boulder graduate and has been with Affinity for Music almost three years, having worked many high-profile Colorado weddings.

DJ/MC - Dominique is a University of Colorado at Boulder graduate.  Dominique has a broadcasting background including, professional Television and Radio experience.  Dominique is a lead Radio Disney MC and promotions assistant.  With her diverse background, talent and attention to detail, she loves weddings and everything about them.

DJ Assistant - Corey has also been with Affinity for Music since the beginning and is a backup DJ.

DJ Assistant - Justin is a backup DJ and has worked with Affinity for Music for three years.

DJ Assistant - Paula has a Master's Degree and is an RN.  She has

been with Affinity For Music for four years.  A full-time nurse, Paula

is a backup DJ.

DJ Assistant - Lucy is pursing her Masters degree attending the University of Colorado at Boulder.  (picture coming soon)

DJ Assistant - Craig is a junior attending the University of Colorado

at Boulder.  Craig has previous DJ experience. (picture coming soon)