COPYRIGHT © 2020 AFFINITY FOR MUSIC. ALL RIGHTS RESERVED.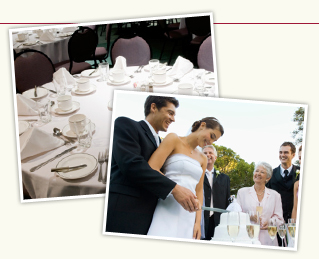 Affinity For Music is honored to be on the preferred vendors list at many fine hotels, country clubs and event facilities throughout Denver.

Mention the name of the event manager who referred you to us and you'll receive a venue discount on your DJ entertainment package when you also book your wedding at that venue.

After hiring any Affinity For Music DJ for a wedding in your family, we are happy to offer a discount on the future weddings of family siblings. Our family discount is available to sisters and brothers in the immediate families of the bride and the groom.

Affinity For Music Entertainment is happy to offer a discount toward any wedding DJ package if either the bride or groom are currently enlisted for active duty in any branch of the U.S. Armed Forces at the time of the wedding.

We are happy to extend an Off-Season Wedding discount (January thru May, call with date to check discount).

Schools, country clubs and churches that hold multiple events a year may qualify for our quantity discount program.

If an amateur DJ suddenly cancels or someone simply forgot to book the entertainment, give Affinity For Music a call. With our staff, we can usually help.